A powerful design can open up limitless possibilities for your company. Creating unique marketing materials is critical for a small business to raise brand awareness and reach new clients. When you're balancing the many obligations of running a small business, mastering the fundamentals of graphic design may be one of the things on your to-do list that you've put off.
Unleash the power of design and create print collateral that pack a punch with our in-house design experts' 5 simple graphic design rules to elevate your print.
Hierarchy is key
In order to create a great design, you must first assess the relevance of each aspect. The goal is to make the most crucial piece of information the most visible in your design. The sale, event, launch, or any other event you're marketing should be the most prominent. Your logo should be easily identifiable, but it shouldn't be the most prominent aspect in the design. When it comes to graphic design execution, hierarchy refers to the size, colour, and arrangement of elements.
If you're making a festival poster, for example, you'll want the festival name and headliners to be prominently shown. The headliners are sometimes even bigger than the festival, although they're normally in a different colour or font to distinguish the "brand" (the festival) from the main selling elements (the bands). The rest of the information, such as the date and location, should be obvious at first sight, but the price and contact information, which are secondary information, can be smaller.
Limit your colours
Colour is one of the fundamentals of graphic design that can transform a design. A good colour palette will make important information stand out without distracting the eye. The key though is not to overdo it. The importance of colour cannot be overstated. You want to keep your colour palette simple so that it feels thoughtful. Using a single colour in a variety of tones and then adding a contrasting colour can help the design appear coherent while yet being unique.
When it comes to visual design principles, space is so important, its what can make or break a design. You might be tempted to fill all your free space to make text and graphics more visible – but crowding your design might do just the opposite.
Don't be afraid of negative space. It's an incredibly useful visual design principle to make your prints impactful and memorable. Empty space has the power to give key elements more breathing room. Consider your design elements: may some copy be eliminated? Do you really need pictures to get your point across? Is it possible to reduce the size a little? To draw attention to the most crucial components of your design, simplify your composition and experiment with sizes. Less is more in this case!
Pair fonts wisely
Effective font pairing is one of the most important principles of graphic design. Marrying fonts that complete each other without competing is a great way to establish a clear hierarchy in graphic design. It's crucial to match your fonts! Mix Serif and Sans Serif fonts and create a hierarchy to make text easy to read – using a different font for headings and body material is especially helpful. Check to see if the fonts go well together — do they have similar qualities? Is it true that they are both geometric? Different weights can also be used to provide texture without having to use another typeface.
Think in context
Context is often forgotten when we think about graphic design rules, yet it's one of the pillars of good design. It's all about conveying the right message to the right audience in the right way. Your design needs to be adapted to your materials and the environment you'll use them in.
On top of the obvious size and format concerns (you wouldn't create the same design for a Round Sticker and a Poster), you should consider how your print collateral will be used to inform your design. Are you creating Flyers to distribute on the street? Business Cards to give out at a trade show or a networking event? Stickers and Postcard freebies to slip into your packaging for loyal customers? Someone ordering from you will need less information than a potential new customer, and you'll want different elements to stand out depending on the environment and how much time people have to spend looking at your prints. All of this should impact the hierarchy of information on your print and your visual strategy.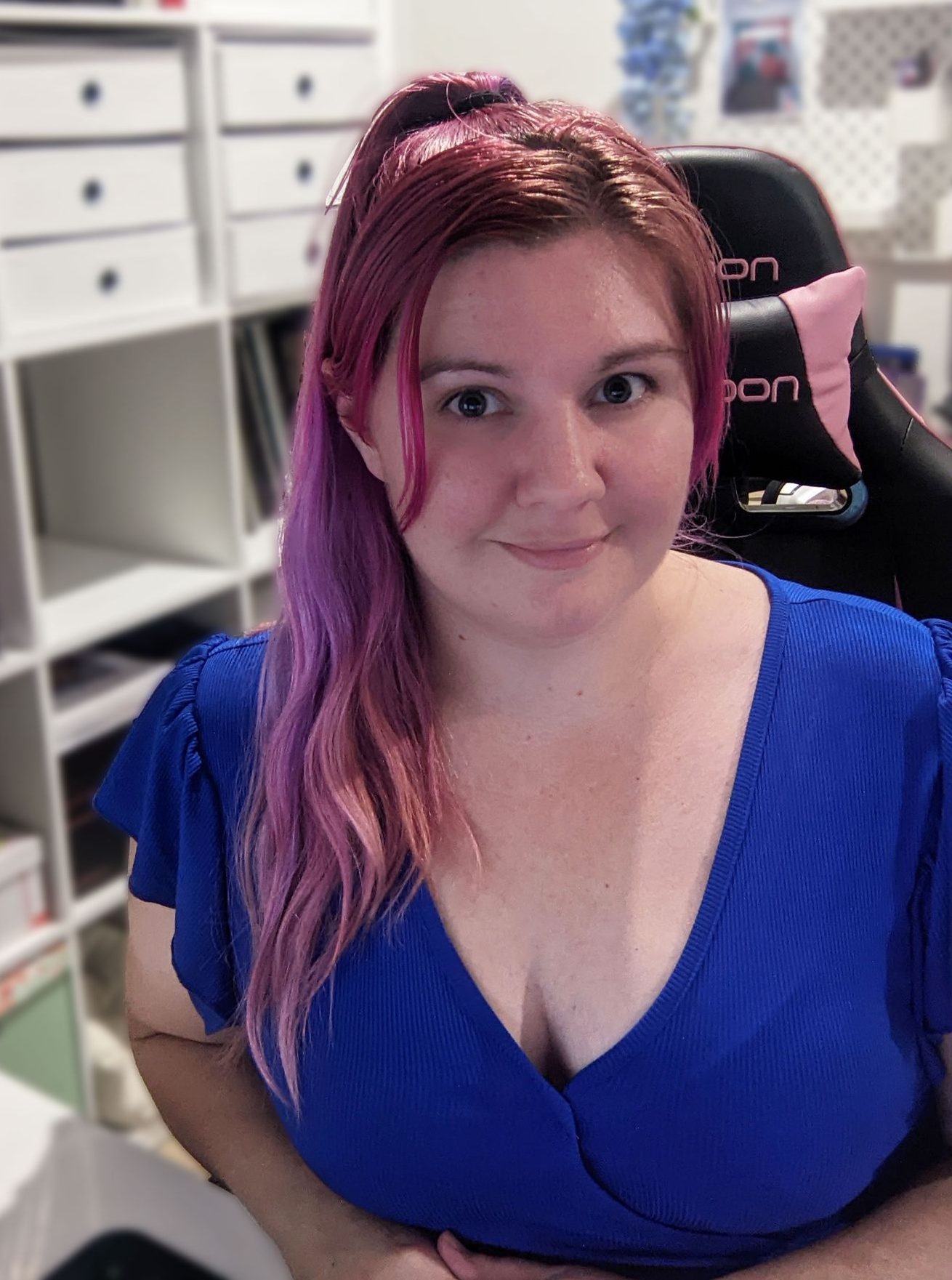 Studio Manager at Vanguard Visual.
Style: Creative & Colourful.
Interest: Marketing, Advertising, UI & Visual Identity.